Your Gateway to Asia-Pacific:


Move-In Ready Cabinets
Expand your reach and take advantage of our move-in ready cabinet offer in India. With space available in 4 different India markets, choose what's right for you and make your move.
Just choose your location(s), fill out the form and get started today!
What's Included in India
| | |
| --- | --- |
| Size | Full 42U Cabinet |
| Power | 5kW All-in (Dual Corded) |
| Smart Hands | Up to 5 Hours (60 minute billing blocks) |
| DIA | 100Mbps with unlimited data transfer |
| Cross Connects | 1 fiber/copper |
| Network Connectivity | AMS-IX, Airtel, DE-CIX, ExtremeIX, NiXi, Reliance, JIO, Sify, Tata Communications, Tata Tele Business Services, Vodafone |
| Locations | Bangalore, Hyderabad, Mumbai, Pune |
| Data Centers | BLR-1, HYD-1, MUM-1, MUM-2, PUN-1 |
| Price | Starting at $999/month |
Terms and Conditions
Standard GDCCA terms and conditions apply. Promo pricing and other add-ons offered in select Indian markets only. Deals only applicable for available cabinet space and not applicable for cage deployments. For existing customers, this promotion is only applicable for new data center locations. Any scope beyond the promotion is a chargeable extra. Contract must be executed by December 31st, 2023. To learn more, please contact your IMDC sales rep, CSM or datacenters@ironmountain.com.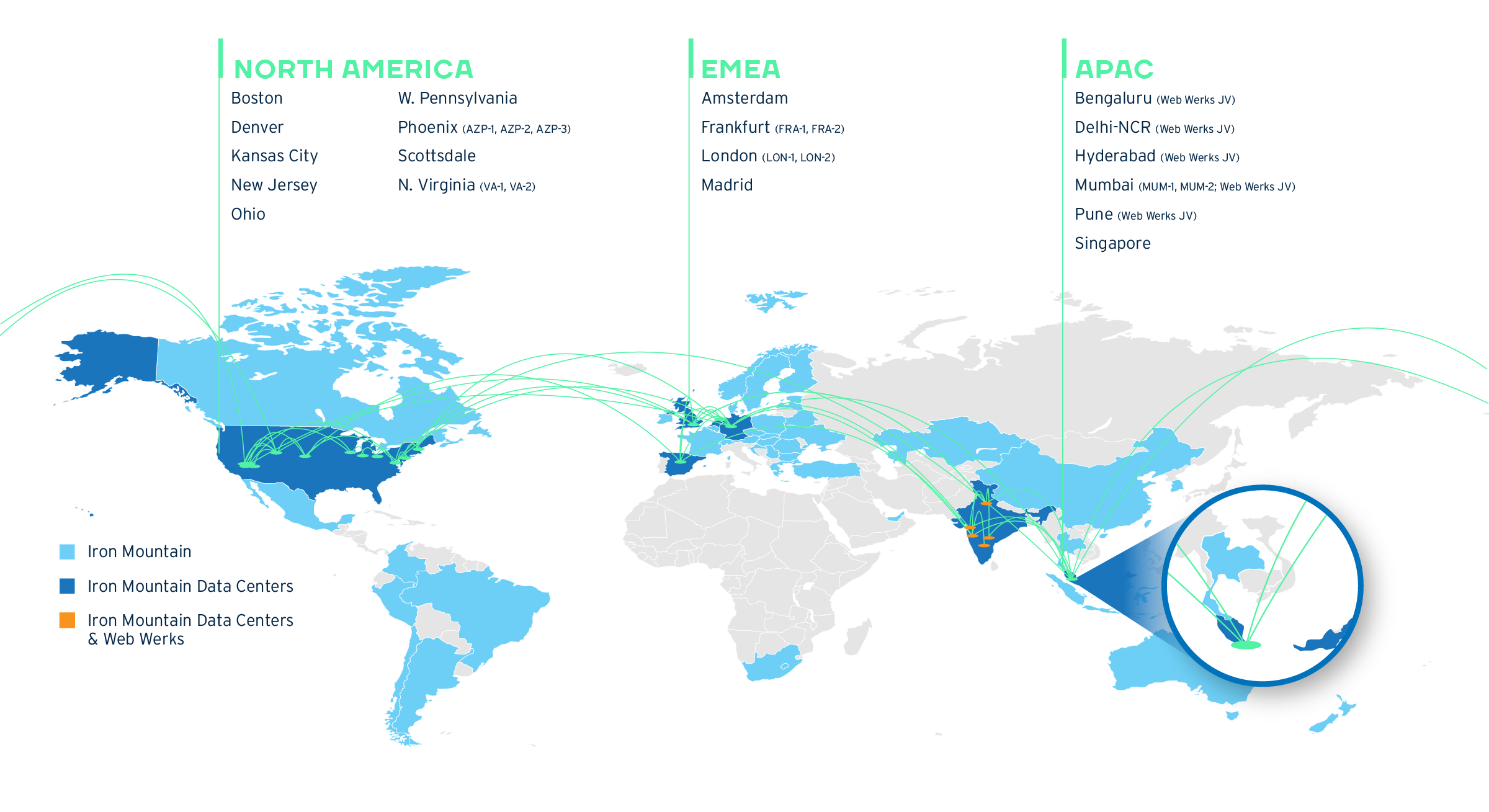 Why Iron Mountain Data Centers?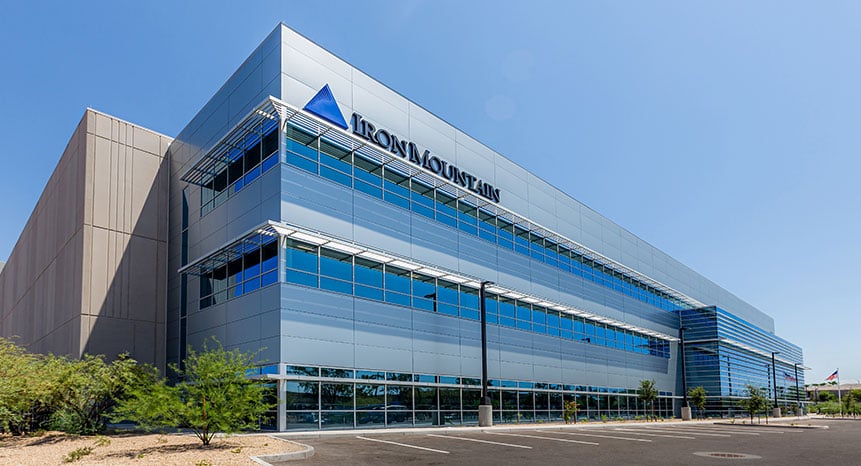 Our Data Centers
21 Locations

3 Continents

4 million sq. ft.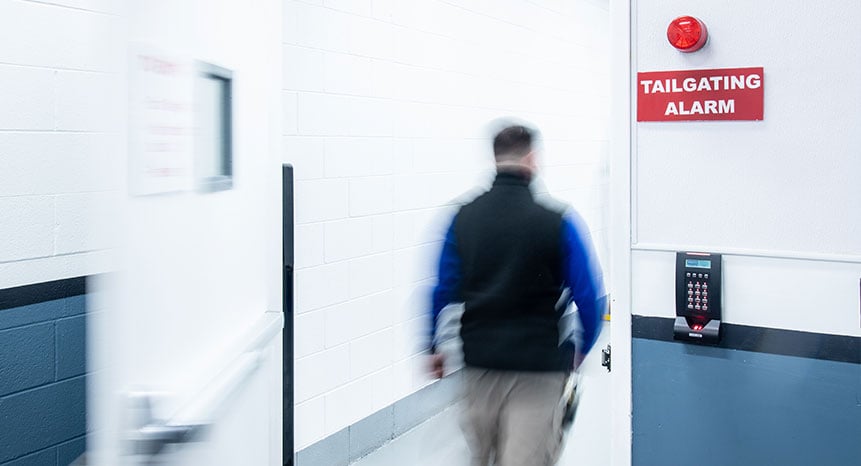 Security & Compliance
Industry leading portfolio

HIPAA, PCI, FISMA & more

Underground locations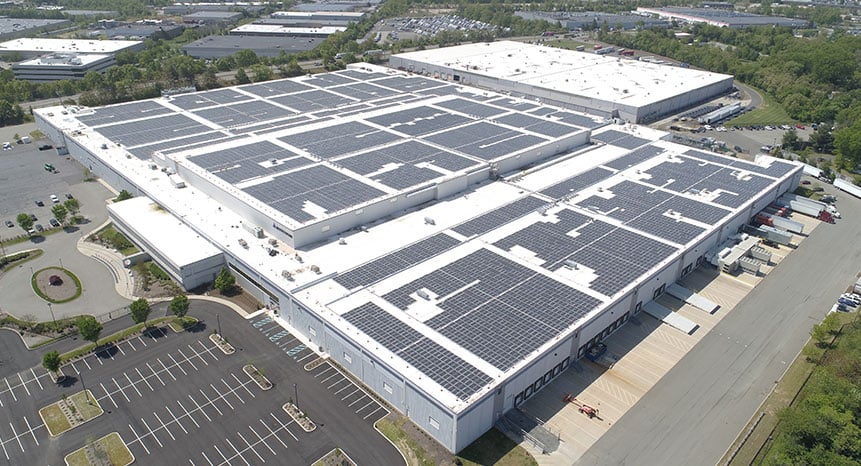 Sustainability
Green Power Pass

100% Renewable Data Centers

Corporate Green Commitment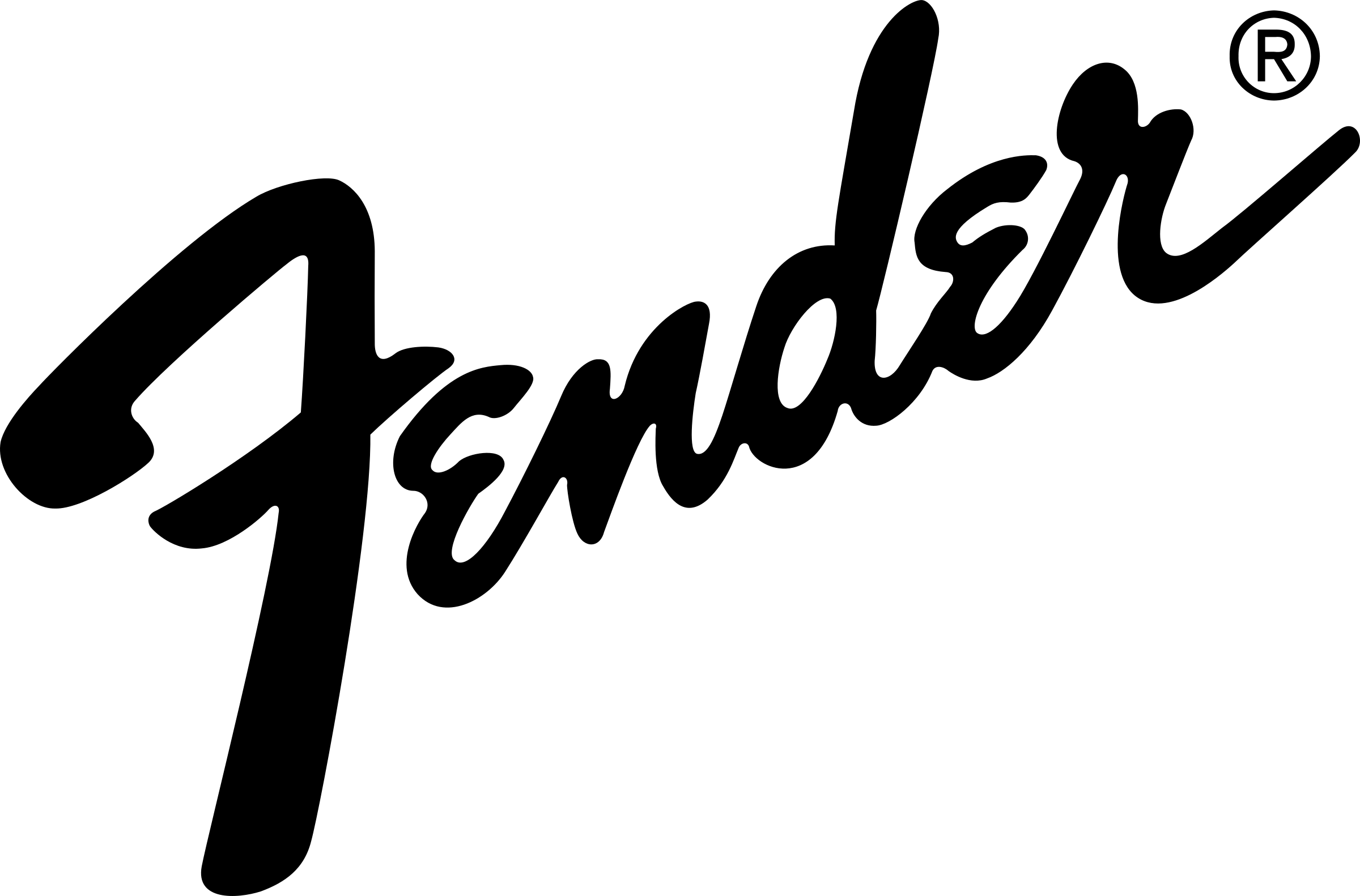 "We looked at a dozen data center providers on the East and West coasts, and none of them could match what Iron Mountain had. When we toured Iron Mountain, we were sold."

VP of IT Infrastructure, Fender